What is the hand grip spray used in tennis?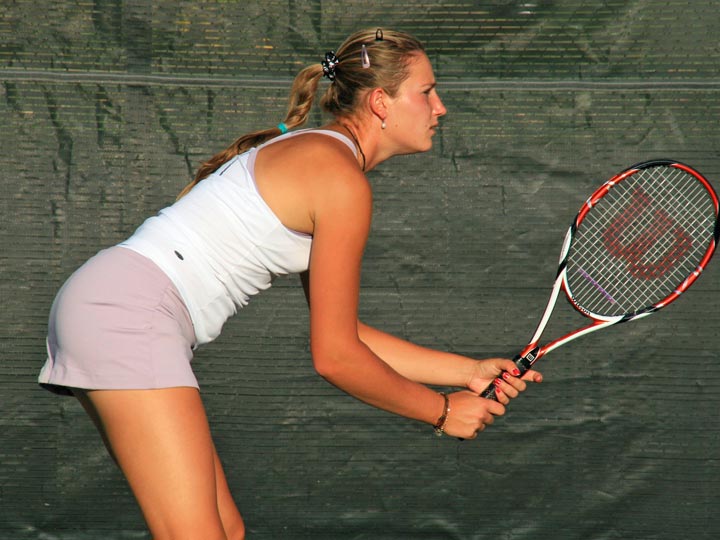 In the world of tennis, you may have often seen the players applying a spray to their hand palms before the start of the match or during the breaks after completing a game in the set.
What is that spray that these players apply? The spray is broadly classified as a hand grip spray. Hand grip spray is applied to the hands by tennis players, enabling complete control of the tennis racquet.
Its unique formulation repels water, prevents sweat, and leaves a super grip residue, allowing maximum grip and friction in wet, hot, sweaty, and dewy conditions.
Use of hand grip spray in tennis
The benefit of using a hand grip spray in tennis is that it forms a dry barrier over the skin to prevent sweat from accumulating on the hand palm. The hand grip spray evaporates quickly and deposits microscopic silica particles on the skin.
These particles combine with natural oils in the skin to form a fine-grade, sandpaper-like moisture barrier on the player's hands.
This aggressive non-slip formulation significantly increases the friction between the players' hands and their racquet handle, thus effectively enhancing grip. In other words, the hand grip spray is called an antiperspirant spray.
Quick activation of hand grip spray and no side effects
A hand grip spray takes just a minuscule 30 seconds to activate. In this fraction of time, the sweaty hand palms of the user, in this case, the tennis player, could get dry.
There are, as such, no side effects of using the hand grip spray. It does not cause skin irritation, itchiness, spots, or rashes. Hand grip spray is exceptionally gentle on your hands and can be used by anyone, regardless of skin type (dry or oily). It is usually made from natural ingredients.
Other features of hand grip spray
Hand grip spray keeps your hands dry while providing a steady and long-lasting grip while playing a high-intensity sport like tennis. It is non-sticky or tacky and works within seconds, as mentioned earlier. The single application of hand grip spray lasts for up to two hours.
It is water-proof and sweat-proof, offering a superior grip and maximum control, allowing you to perform at your peak by providing confidence, power, and comfort.
Besides, some hand grip sprays offer anti-bacterial protection when initially applied to the skin, making the product ideal for those who want an extra layer of protection against germs and viruses.