Where should cyclists never put sunscreen on?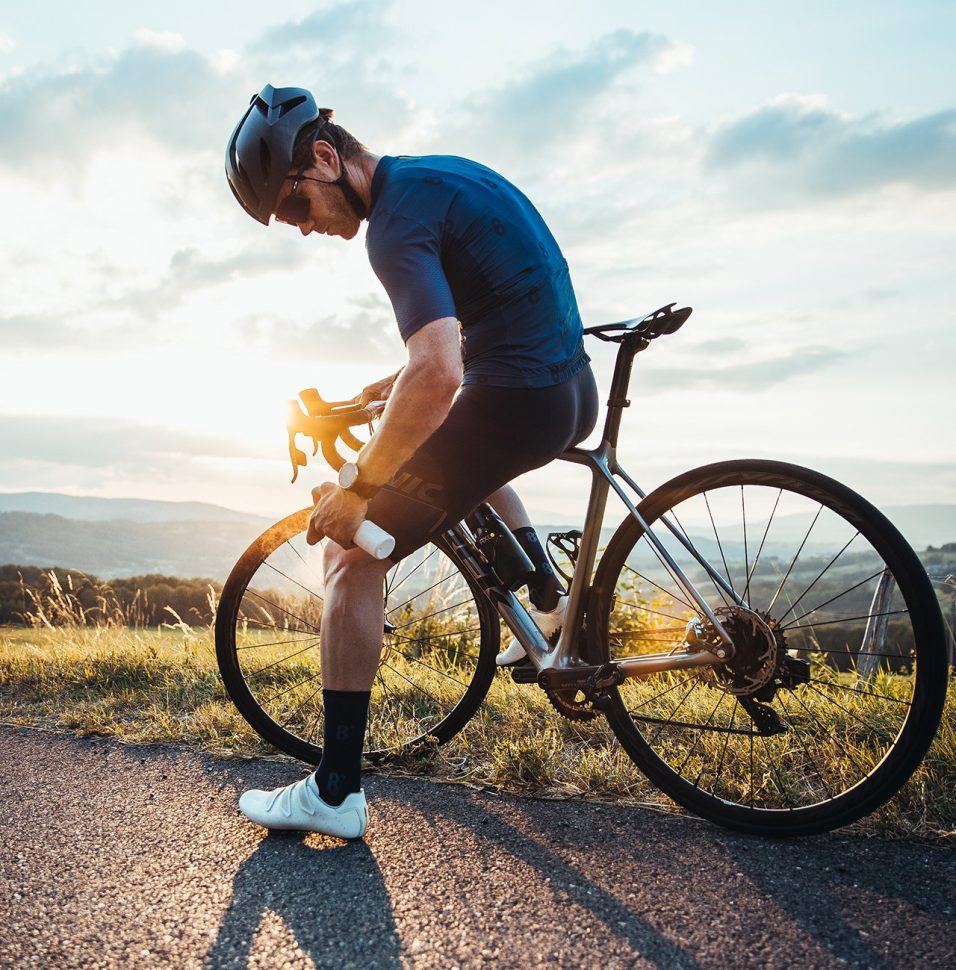 Cycling is healthy, and who doesn't love to ride on a beautiful day? While you can have truckloads of fun cycling on your favourite terrain, you need to be careful that excessive exposure to the sun doesn't result in skin problems, such as premature ageing, tanning, rashes, sunburn, itchiness, irritation, or even skin cancer.
While cycling is a great way to stay physically fit, which can reduce the risk of breast and bowel cancer, if done without wearing sunscreen can cause skin cancer. Most cyclists wear sunscreen while cycling to keep these skin-related problems at bay.
Sunscreen provides protection to cyclists against the harmful ultraviolet (UV) rays emitted by the burning sun. However, it is essential to note that even when it isn't sunny, it's worth protecting your skin with sunscreen as UVA rays can penetrate the clouds year-round.
Sunscreens with SPF 15 should provide enough protection when used properly, wherever you are. Sunscreens with higher SPF don't offer much extra protection and can lure people into thinking they can stay in the sun longer.
The most important thing is to remember to apply it generously and regularly, especially if you are sweating. That means you need to take some sunscreen if you are going on a longer ride.
Should cyclists apply sunscreen to all the exposed areas of the body?
Though this is a critical question, there is seldom any attention given. So, what is the answer?
It would help if you carefully avoided one spot when putting on sunscreen for your bike ride: your forehead.
If properly put on the helmet, it should go down far enough on your forehead so that it's all covered or at least shaded from the sun. Besides your forehead, applying sunscreen around the eye area is just as important as it is on any part of your face.
It is safe to use sunscreen around your eyes, but you must keep in mind that this area is more delicate and sensitive than other areas of the face. Additionally, your lips are just as susceptible to the sun's radiation as the rest of your body, which means they are vulnerable to skin cancer.
Using lip sunscreen and not just regular sunscreen is necessary. Lip sunscreen filters out harmful UVB rays and gives you protection against sunburn. Closing remarks Like cyclists wear helmets and other protective gear to protect themselves from physical injury, sunscreen is equally important to protect the skin.
However, keep in mind the body parts that do not require sunscreen.