How to enhance your tennis racquet grip for better control?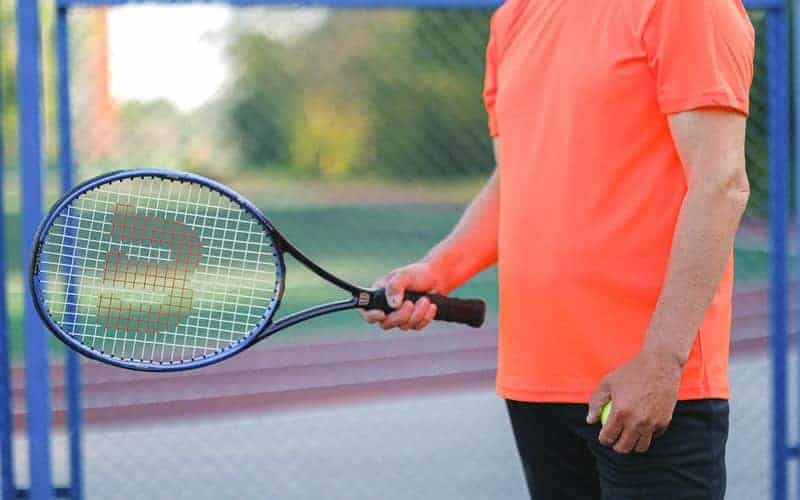 Tennis is a high-intensity sport that makes the players perspire profusely. If you are playing in a scorching and humid climate, it can get worse as the sweat levels keep rising.
Just sweating is not the issue in tennis. When this sweat accumulates in your palms or makes your hands sweaty, it can discourage you from playing because it can ruin your game in the blink of an eye.
If your hands and palms are sweating excessively, this will affect your grip and control of the racquet. The sweaty palms will not allow you to hold your racquet firmly or have a strong grip over it. Thus, your game will be adversely affected.
Besides, you will be likelier to have the racquet fly off your hand as you swing. This can damage your racquet and discourage you from playing your best.
But that is not all. If your hand is sweaty and you cannot grip the handle well, you will use more force to prevent the racquet from slipping away. This will not only tire you out faster, but it can also lead to blisters.
Ways to deal with sweaty hands while playing tennis
The easiest and the best way to deal with sweaty hands is to use a GripStrong spray.
GripStrong spray is a grip enhancement product with an aggressive non-slip grip formulation. This spray is applied to the hands, enabling complete control of the users' sports apparatus handle. It gives you superior grip and maximum power, allowing you to perform at your peak, whatever the weather.
GripStrong repels water, prevents sweat and leaves a super grip residue allowing for maximum grip and friction in wet, hot, sweaty and dewy conditions. It forms a dry barrier over the skin to prevent sweaty, oily perspiration.
This spray is ideal for tennis, where the players require a firm anti-slip grip for holding the racquet.
GripStrong spray takes just 30 seconds to activate. In half a minute of applying the spray, your sweaty palms could get dry. There are no side effects of using the GripStrong spray as it does not cause itchiness or lead to any rashes.
Use of GripStrong spray while playing tennis
Considering the features of GripStrong spray, it is widely used in sports that require handling of sporting equipment. For instance, in tennis, you hold a racquet, and with the racquet, you hit the tennis ball across the net to the other half of the court.
To play tennis with utmost efficiency, using GripStrong spray is advisable. It is often seen that due to sweat, tennis players tend to lose grip on the racquet that they are using. While sweat is an inevitable part of tennis, to overcome the problems caused by it, using a GripStrong spray is reckoned.