Zinc oxide sunscreen for Cricket players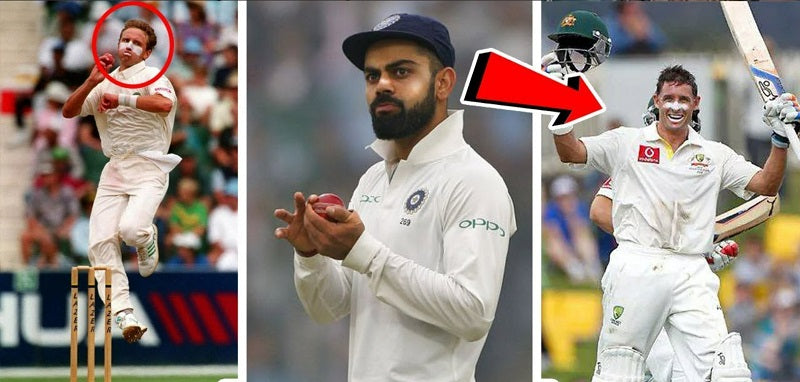 You may have seen some cricketers wearing a white coloured cream on their faces while they are on the ground.
Why do these cricketers sport this white coloured cream? This white coloured cream is nothing but zinc oxide sunscreen. This zinc sunscreen acts as a protective shield from the harmful sun rays, which the cricketers are exposed to during the course of play. Zinc oxide & titanium oxide sunscreens are water resistant, sweat resistant, non-stick and non-oily, in nature.

Why do cricketers players use zinc oxide based sunscreen and not ordinary sunscreen?
Zinc sunscreens are specially designed for athletes spending a lot of time outdoors in the sun. Cricket is one sport in which the cricketers spend almost eight hours of the day outdoors. The cricketers tend to apply the zinc sunscreen on their cheeks, nose, lips, neck and arms. These parts of the body are typically exposed to the sun during the period when the cricketers are outdoors. Once the zinc sunscreen is applied, there is a high probability of cricketers not getting affected by the harmful UV rays.
Australian men's cricket team's former captain Michael Clarke is one of the famous cricketers to be affected by skin cancer. In a research study that was undertaken in New South Wales, Australia, 164 male former cricketers were surveyed and it was found out that 56 percent of the sample was affected by skin cancer. Thus, it suggests the likelihood of cricketers attracting skin cancer, given that they are exposed to the harmful UV rays emitted by the sun for longer periods of time.

Zinc sunscreen is known to be better than ordinary sunscreen primarily because of its major ingredient which is the zinc.
Ordinary sunscreens are "chemical sunscreens" or "absorbers" which get easily soaked in the body. Once these sunscreens are soaked by the body, the UV (ultraviolet) rays from the sun can easily harm the top layer of the skin. On the other hand, zinc sunscreens do not soak into your skin and hence protect the skin from the UV rays.
This helps in protecting cricketers against skin cancer, which is caused due to the UV rays damaging the DNA in skin cells. Zinc sunscreens are called "physical sunscreens" or "reflectors" as they remain on top of the skin blocking the harmful UV rays from damaging the skin.
Apart from this, there are other advantages of using a zinc sunscreen over an ordinary sunscreen. First, zinc sunscreen, which contains zinc oxide, starts working immediately compared to the other sunscreens which start working after 20 minutes of applying them.
Second, whether you have a sensitive skin or a strong skin, it doesn't matter as zinc sunscreen will protect you from the harmful UV rays in any case. With respect to ordinary sunscreens which are also called "chemical sunscreens", they are not suitable for sensitive skin types as they might cause irritation.
Third, zinc sunscreen can help to heal skin and reduce inflammation.
In what quantity should the zinc oxide sunscreen be applied by cricketers?
There is no fixed quantity. In other words, one size doesn't fit all. Depending on your skin type and outdoor activity, the zinc sunscreen should be applied. It is suggested that if you apply a good enough quantity of zinc sunscreen on a regular basis then it will work wonders for you.
According to the FDA (Food and Drug Administration) guidelines, sunscreen should be applied every two hours and if the applicant is involved in an activity which causes him/her to sweat profusely, like playing cricket, then the sunscreen should be applied once in less than two hours.
Can zinc sunscreen stay even if cricketers sweat?
Zinc sunscreen is usually known to be sweat proof, which means that even if the cricketers sweat profusely during the course of play, the zinc sunscreen has the ability to hold itself together. When the cricketers play matches in the summer season (read India's summer season) when the temperatures are mostly upwards of 30, there is a high chance of sun burn because of the strong UV rays emitted by the sun. In order to protect themselves from the sun burn, a zinc sunscreen is a must for cricketers if they are playing in extreme hot weather conditions.
In hot conditions, when the cricketers are exposed to scorching sun, they sweat a lot. Despite the sweat, the zinc sunscreen will stay because of its sweat resistant property. The zinc sunscreen has certain ingredients which help to absorb the sweat. Also the zinc sunscreens which are oil-free are used in case of activities that involve high rigour and high intensity. Cricket is a high intensity sport and the cricketers tend to sweat a lot during the course of play. A zinc sunscreen will remain on the parts of the body where it is applied, despite the body sweating.
However, there are certain sunscreens which can have a negative impact on the body's ability to sweat. So it is important that one selects the right zinc sunscreen which will suit his/her needs perfectly well.
A lesser known fact about the zinc sunscreen is that the zinc oxide, which has the antimicrobial properties help in fighting the body odor caused by sweat and bacteria.
How to select a good zinc oxide sunscreen?
One needs to keep in mind two important things while buying a zinc sunscreen.
First, the SPF (Sun Protection Factor) Factor.
SPF Factor is one of the primary things that one must look for while buying a zinc sunscreen. SPF Factor suggests how the sunscreen will protect against the harmful UV rays. Individuals with a more sensitive skin should opt for a zinc sunscreen with a higher SPF factor and vice-versa. For instance, a zinc sunscreen with SPF 30 will provide protection against 97 per cent of UV rays, whereas a zinc sunscreen which has an SPF of 50 will provide protection against 98 per cent of the UV rays. In some cases, it could be possible that the SPF factor of a zinc sunscreen is not listed. If that is so then the buyers should undertake a thorough research before buying the product.
The second important factor to check before purchasing a zinc sunscreen is the colour.
Zinc sunscreens are available in many different colours. Technological advancements in the field have made a variety of colours possible. White, skin colour, as well as colours of the team jersey are available in the market. It is advisable to choose the colour of zinc sunscreen based on the type of cricket that you are playing. For instance, if you are playing Test cricket, that is, if you are playing cricket in whites, a white coloured zinc sunscreen is preferable. When you are playing a limited overs format, then one can choose the colour of the zinc sunscreen based on the colour of the team jersey. Apart from these, if one does not want your zinc sunscreen to be visible, then one can always opt for a skin-coloured zinc sunscreen.
How can cricketers remove zinc oxide sunscreen?
Face wash and warm water can be used to remove the zinc sunscreen. Only water will not be able to get rid of the zinc sunscreen, which is an oil-based product. In view of this, any oil, such as coconut oil, sweet almond oil, jojoba oil, olive oil, etc. can help to remove the zinc sunscreen. Pour a little oil into the palm of your hand, then massage it all over your face. Leave it to soak in for a minute or two. After that, wash your face with warm water. Apart from the oils, you can use a face wash and warm water to remove the zinc sunscreen. Mix the face wash in the warm water and apply it on your face. Keep it for around 10 seconds and then wipe your face. You can repeat this process till the time the zinc sunscreen is completely off your face.
Zinc sunscreen is safe to use for cricketers
A zinc sunscreen is made up of zinc oxide, which is considered to be the second GRAS (Generally Regulated as Safe) ingredient in the domain of sunscreens. There have been several research studies undertaken in the field to examine the safety of zinc sunscreens. It has been observed that the zinc sunscreen is safe to use as it shows no signs of skin penetration. People with sensitive skin type can use the zinc sunscreen as it has the requisite properties to keep one's skin safe and healthy.
Zinc sunscreen can be made at home
Just as one can get zinc sunscreens in the market, one can also make it at home using natural ingredients. There are many natural resources that boast of properties which can protect individuals from the harmful UV rays emitted by the sun. Sandalwood, sesame seed oil, sunflower oil, coconut oil, saffron, jojoba oil, shea butter, aloe vera and vitamin E oil can be used to make a sunscreen at home. You can also add zinc oxide to the mix while making one at home. Depending on one's taste and preference, one can decide to either make a zinc sunscreen at home or purchase it from outside.
Elemnt Zinc Sunscreen 360
In case you are busy and do not have the time to make the zinc sunscreen at home, you can always buy it online.
At Elemnt, we have formulated the perfect zinc oxide sunscreen for cricketers. Our zinc sunscreen for cricket is priced at Rs. 379 for 50 gms and Rs. 589 for 100 gms.
Like any other cricket equipment, zinc sunscreen is an integral part of the cricketer' kit bag. While cricket gear like helmet, pads and gloves protect the players from injury, a zinc sunscreen protects the players from the harmful UV rays emitted by the sun.