Important Skincare Products Every Indoor Volleyball Player Should Have in Their Bag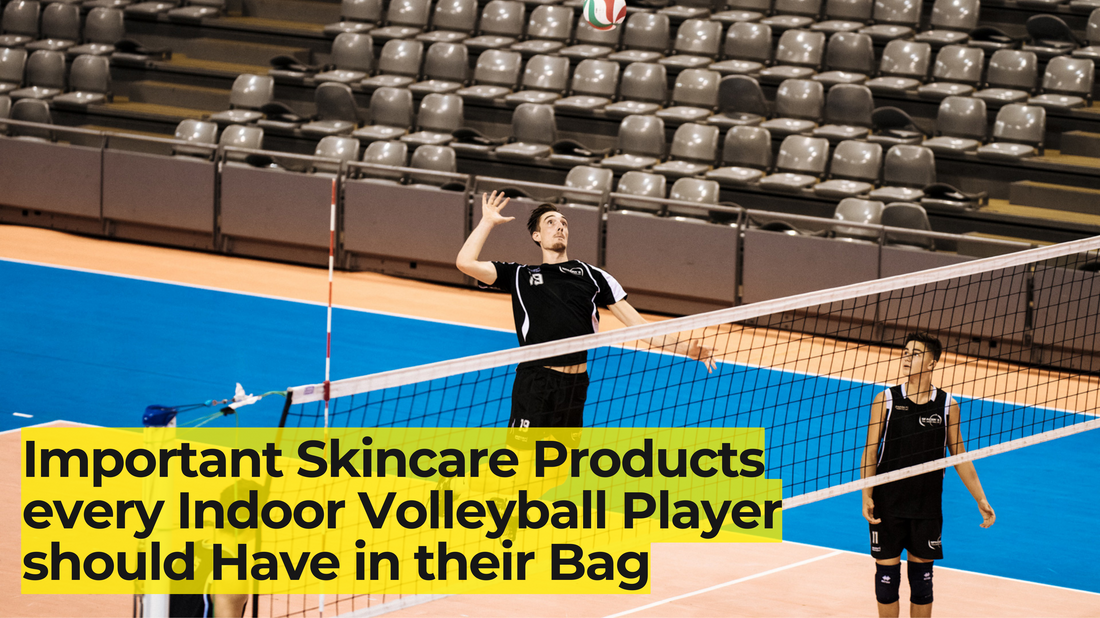 Volleyball is one of the few sports that can be played indoors or outdoors. Indoor Volleyball is generally played in a closed room with space reserved for spectators. In contrast, outdoor Volleyball can be played on a ground where you mark the Volleyball court dimensions or on a beach, also known as beach Volleyball. Volleyball requires its players to care for their skin like any other sport.
However, it is essential to note that there is a difference between the skincare routine followed by an indoor Volleyball player viz-a-viz an outdoor Volleyball player. The basic difference is, of course, the use of sunscreen.
Since indoor Volleyball players are not exposed to the sun, they do not need to protect themselves against the harsh ultraviolet (UV) rays emitted by the sun. Their skincare routine contains other skincare products like face wash and moisturiser. These are must haves in your bag.
Face wash:
After a high-intensity indoor Volleyball game, ensure you clean your face with a face wash. Despite playing indoors, it is very likely that your face attracts dust and other contaminated particles that are inherently present in the indoor facility.
To prevent skin problems from these harmful particles, washing your face with face wash is pivotal. Cleansing your face with a face wash that helps to remove dirt particles and other contaminants that would have settled on your face while you were enjoying the game. It is necessary to wash off these particles since they can make your skin look unhealthy.
There are several benefits of using a face wash. Some include smoothening the skin, getting rid of acne and pimples, nourishing and purifying the skin, and wiping off the pollution and other dirt particles that settle on the skin. Apart from these skincare benefits, a face wash offers freshness to the skin, hydrates it, and makes it look beautiful.
Among the many face washes available in the market, one that contains charcoal is arguably the best. Charcoal in a face wash is an elixir that helps eliminate excessive oils on the skin. It contains activated carbon, which wipes out bacteria, dirt, impurities, and toxins. Thus, charcoal aids in purifying the skin.


Wet towel:
Wiping your face with a clean and wet towel between points during an intense table tennis match can work wonders. Whether you are under pressure or dominating your opponent, a simple action, like wiping your face with a soothing wet towel, can rejuvenate and re-energise you, helping you to bring out your best game.
Moisturiser:
Once you wash your face with a face wash and wipe it dry, applying moisturiser is the next thing you must do. Like a dessert is what to every meal, moisturiser is what to your skincare routine. In other words, your skincare routine is incomplete without a moisturiser.
Moisturiser aids in restoring the water and oil levels of our skin. It ensures that the skin remains hydrated and does not suffer from the woe of dryness.


Conclusion:
No matter what, every professional player-including volleyball players must also  prioritise skincare for the longetivity of their own health. This way they protect themselves from rashes, burns and other colleteral damge happening- so that the player can have their focus on the game.
Do you know anyone who plays volleyball professionally? What are the ways they protect their skin before and after the game? Comment below.