How to prevent excessive hand sweat while playing tennis?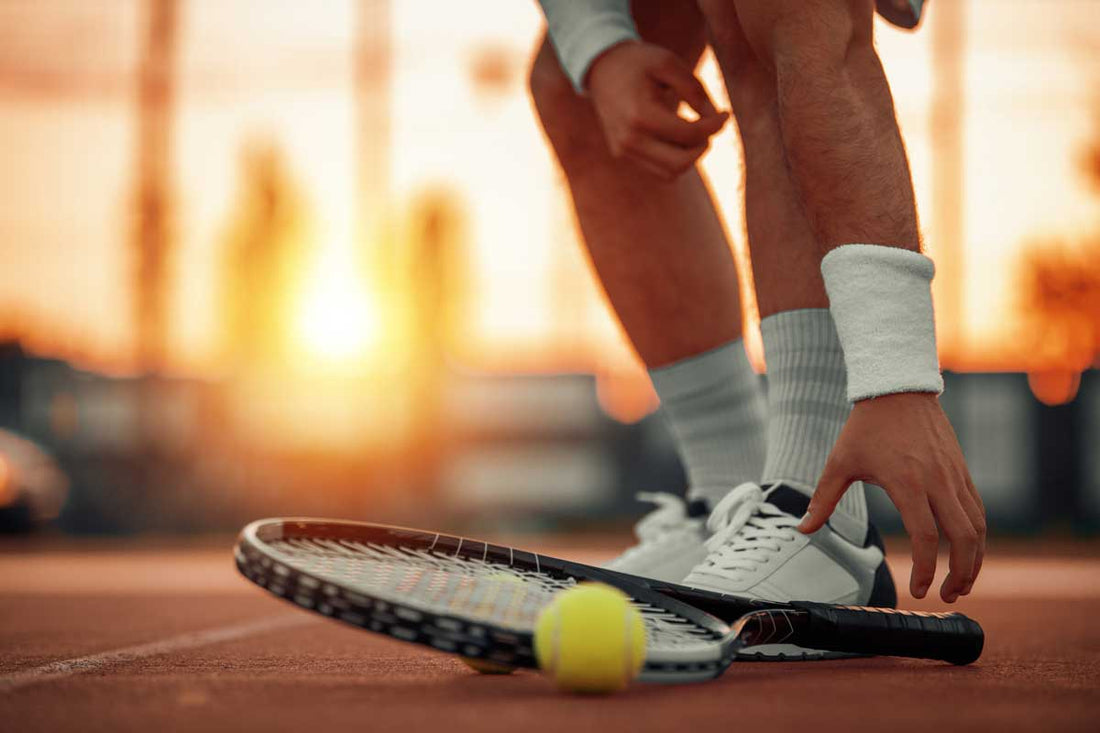 Tennis is a popular sport across the world. It is a high-intensity sport and demands a lot of effort from the players. From serving to keeping the ball in play during long rallies, tennis takes up every ounce of the player's energy. Whether the weather is cold or hot outside, while playing tennis, players tend to sweat a lot. While sweat is inevitable in most sports, specific problems are associated with it. One of them is excessive hand sweat, which can hamper the performance while playing. Therefore, preventing the hands from sweating profusely is of utmost importance. So, what can be done to have a nice and relatively dry pair of hands while playing a sport that requires handling of sporting equipment like a bat or racquet? If you suffer from sweaty hands while playing tennis, read our article on Which Tennis Grip is best for players with sweaty hands.
Apply hand grip cream or GripStrong cream
A hand grip or GripStrong cream, also known as antiperspirant cream, helps form a dry barrier over the skin to avoid sweat from gathering on the palm. The cream dissolves speedily and deposits microscopic silica particles on the skin. These particles mix with natural oils in the skin to form a fine-grade, sandpaper-like moisture barrier on the player's hands. This effective non-slip formulation significantly increases the friction between the players' hands and their tennis racquet handle, thus considerably improving the control and grip. 
Use grip powder 
Besides hand grip cream and GripStrong cream, players can use grip powder. It is generally considered a substitute for hand grip or GripStrong cream. Grip powder is made of magnesium carbonate hemihydrate. A tennis player can spread grip powder on their playing hand and then rub it directly into the grip. The grip powder is a substance that helps prevent the hand from sweating as much and provides the player with a cool and dry feeling.
Tennis overgrips 
Tennis overgrips are a critical part of any tennis player's kit. They offer protection to the original grip and handle. Since they are made of soft material, they are comfortable and can absorb some shock when the player smashes the ball to the opposite court. They are also excellent in soaking sweat since they usually have pores, allowing effective absorption. The dry grips do not let the racquets slip from the hand. They are also durable.
Rosin Bags
Rosin Bags is like an elixir for tennis players who sweat plentifully. Using a rosin bag can make a big difference for those who are sweaty customers while playing tennis. Rosin bags release the oil from the pistons in the hand, which helps the player to have a firm grip on the tennis racquet. While rosin bags can have a long life, changing them every few months is necessary.