How to choose the best sunscreen for athletes?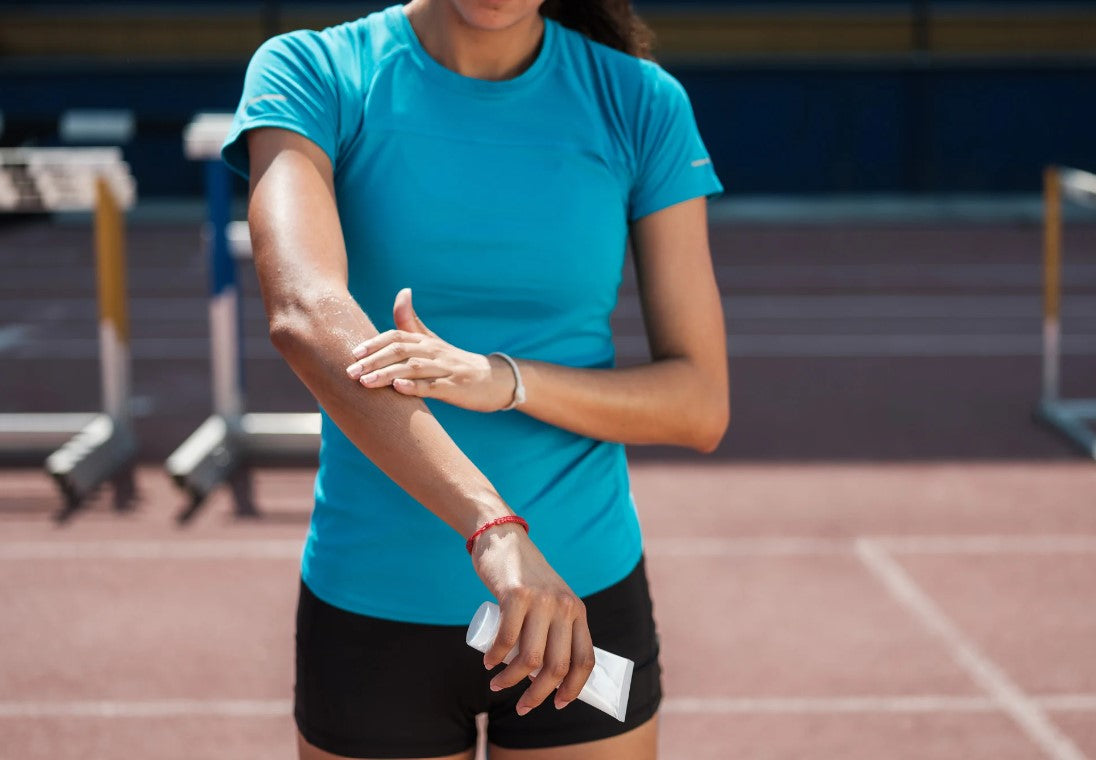 Sunscreen is a vital component in the kit bag of any athlete. While the players carry their sporting accessories in their kit bags, sunscreen also finds a place. Why do athletes use sunscreen? Sunscreen is a skin-care product that protects against the harmful ultraviolet (UV) rays emitted by the burning sun. Athletes, especially those involved in outdoor sports like cricket, lawn tennis, football, hockey, etc. (even swimming), spend much time in the sun training. Therefore, they must apply sunscreen to the exposed parts of the body to protect themselves from the damaging UV rays emitted by the baking sun.
While there is a plethora of sunscreens available in the market, choosing the best is the key. Here are some of the features to look for in sunscreen:
Broad-spectrum Protection
As with any sunscreen, your sunscreen should be broad-spectrum with an SPF of 30 or above. A broad-spectrum sunscreen protects the user from ultraviolet A (UVA) rays that cause signs of ageing, like dark spots and wrinkles and ultraviolet B (UVB) sun rays associated with burns and cancer.
Sun Protection Factors (SPFs)
You may have seen sunscreen tubes or bottles on which text such as SPF 15, SPF 30, SPF 50, and the like is inscribed. What do these numbers after the term SPF stand for?
A sunscreen with an SPF 15 protects the skin from 93% of the UV rays, a sunscreen with an SPF 30 protects the skin from 97% of the UV rays, and a sunscreen with SPF 50 protects the skin from 98% of the UV rays.
Oil-free, Water-proof and sweat resistant
Sunscreen is considered good if it is sweat resistant, oil-free and water-proof. Typically, there are two categories of water-resistant sunscreen:
80 minutes: Sunscreens can't get a better rating than 80 minutes, even if they work longer.  They're excellent for anyone who sweats or participates in water sports like swimming and surfing.
40 minutes: If you don't sweat a lot, the water-resistance factor may not be as important, so you could get away with using a sport sunscreen with a 40-minute label.
Suitable for all skin types
Sunscreen made from natural ingredients like zinc, orange, lemon, etc., usually does not cause any side effects and is considered suitable for different skin types.
If you opt for a sunscreen that is chemical-based, there is a chance that you could attract a side effect. Not all chemicals suit your skin.