How do I stop my hands from sweating when I play sports?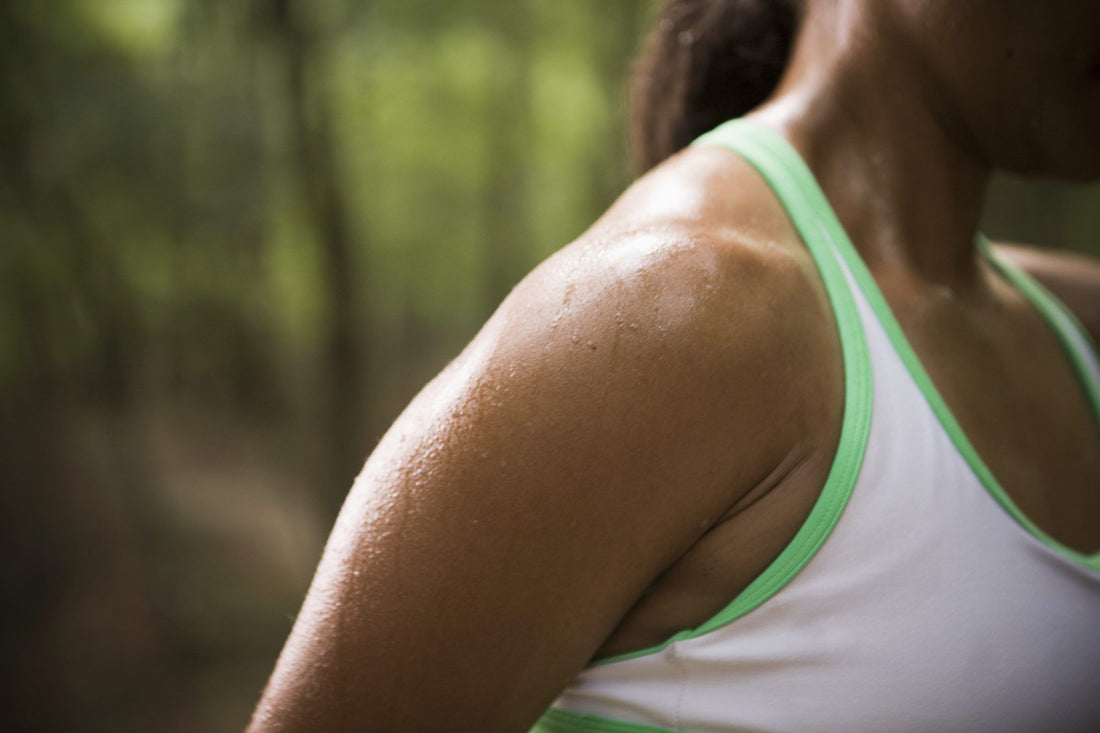 Sweating while playing any sport is almost inevitable. Suppose you are involved in playing high-intensity sports like badminton, tennis, cricket, etc., besides your entire body generating sweat. In that case, your palms are arguably the most affected part of the body with respect to getting sweaty. While sweaty palms are irritable, their adverse effects are more than what meets the eye. Once your palms get sweaty, it is not easy to have a firm grip on the sporting equipment you use to play the sport. For instance, in badminton, it is the badminton racquet; in tennis, it is the tennis racquet; in cricket, it is the cricket bat or ball, and the like. Sweat tends to intervene with your optimal performance. Therefore, keeping the sweat at bay, at least from your palms, is paramount.  
That said, if you suffer from sweaty palms, it may be hard to overcome completely. But there are several ways you can help keep it in check. Here are a few tips for you if you suffer from the problem of sweaty palms:
Regularly wash your hands 
Rinsing with clean water is fine unless your hands are dirty, as too much washing with soap will dry your skin. While playing the sport, ensure that you wash your hands after regular intervals of time.
Have a pack of tissues handy
Always carry a pack of tissues to wipe your hands during the game of play.
Carry hand gel in your pocket
If washing your hands at regular intervals is not possible, then ensure that you carry a pocket-size hand gel. The gel will help you cleanse and dry your hands.
Include talcum powder in your kit bag
Talcum powder is an elixir as far as keeping that irritable sweat away from your palms is concerned. It can absorb sweat and give your hands a better grip.
Use a GripStrong cream
GripStrong cream is a grip enhancement product with an aggressive non-slip grip formulation. This cream is applied to the hands, enabling complete control of the users' sports apparatus handle. It gives you superior grip and maximum control, allowing you to perform at your peak, whatever the weather. It repels water, prevents sweat and leaves a super grip residue allowing for maximum grip and friction in wet, hot, sweaty and dewy conditions. It forms a dry barrier over the skin to prevent sweaty, oily perspiration. This cream is ideal for badminton, tennis, table tennis, cricket, squash, rock climbing, and other sports where athletes require a firm anti-slip grip for holding sports equipment.
Meanwhile you can also checkout Elemnt's Gripstrong spay, made in India.
Its sweat and water resistant and highly useful for players who use racquet equipments, gym equipments, cricketers and many more.