Should I put lotion on before swimming?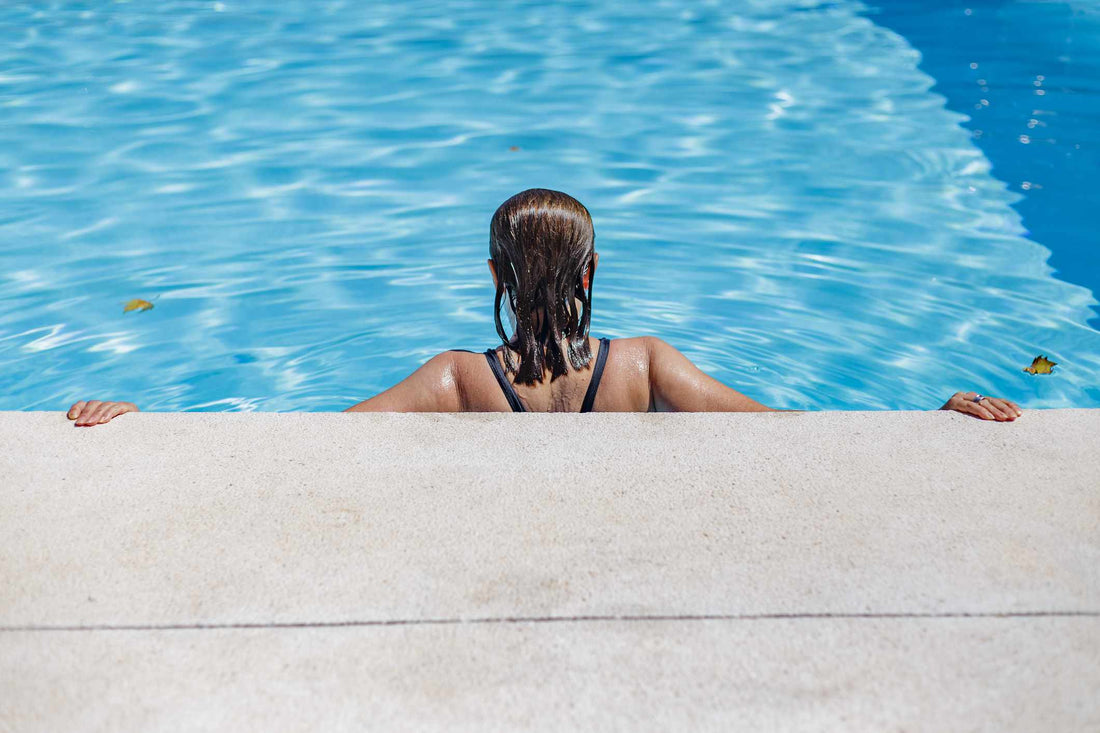 The very sight of a crystal-clear swimming pool is irresistible, and it is almost a knee-jerk reaction for anyone who loves swimming to jump into the pool. However, before taking this leap of faith to enjoy a rejuvenating session of swimming, there are certain things one needs to keep in mind. Applying certain lotions is one of the most critical aspects of the skincare routine before swimming. Some of the lotions one should use to ensure healthy skin after swimming are barrier cream, moisturiser, and sunscreen.
What is the need to apply these lotions? Swimming pools are disinfected with chlorine. However, this chlorine is unsuitable for the skin if exposed for long. Therefore, using a barrier cream and moisturiser is pivotal. Besides, swimming is usually done during the day, when the sun is shining bright. To protect the skin from harmful ultraviolet (UV) rays emitted by the scorching sun, sunscreen is applied to the exposed parts of the body. Sunscreen forms a shield between the UV rays and skin and can keep skin problems like dryness, itchiness, rashes, tanning, etc., at bay.
Barrier cream
Chlorine is added to swimming pools to disinfect and prevent the rise and spread of bacterial, viral and protozoan diseases. Due to its acidic nature, chlorine is a cause of irritant contact dermatitis, namely red, dry, itchy skin. To avoid that uncomfortable itch and redness, apply a barrier cream before entering the pool. Look for products with glycerin, oils or petrolatum listed on the ingredients. If the barrier cream you select contains dimethicone, it is a bonus since dimethicone forms a seal between the chlorine and your skin.
Moisturiser
A moisturiser is essential to reduce the impact of swimming pool water (disinfected with chlorine) on your skin. Applying it before going to the pool will not prevent dryness but will also create a protective layer on your skin. An important note is that not all swimming pools allow moisturisers to be worn by swimmers, as they may interfere with the disinfecting chemicals. Check the rules before applying the moisturiser.
Sunscreen
Make sure you apply the sunscreen after applying the moisturiser on your skin. Using waterproof and sweat-resistant sunscreen for at least 20 minutes before getting into the swimming pool is recommended. Also, re-apply it every two hours. Look for a water-based sunscreen so it will not wash off in the pool. Remember, applying sunscreen under the eyes is not advisable. Instead, wear well-fitted swimming glasses.
Other than that, you should also make it a practice of using
Anit-Chlorine soaps
after a good swim.
A good Anti Chlorine soap helps you get rid of chlorine and other chemicals from your body .