The need for sun safety in Cycling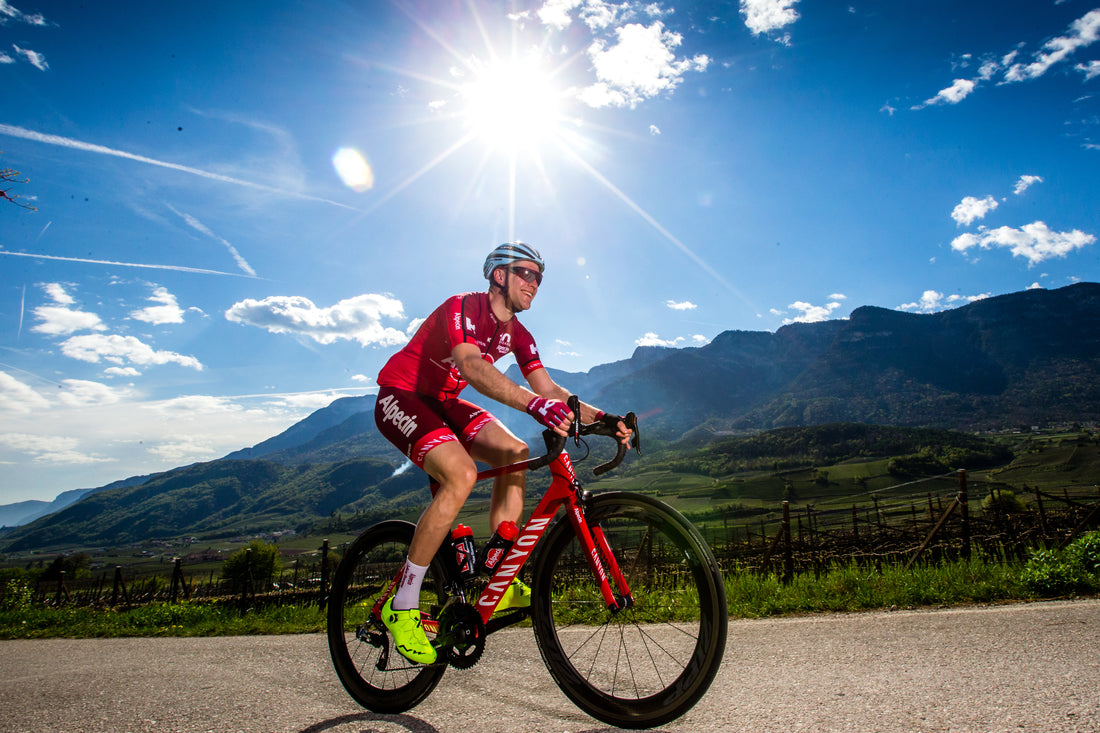 People who bicycle a lot have a high chance of contracting skin cancer. Many cyclists may think they are not at risk if they do not put on sunscreen just because they are riding near their homes or going for a short ride. The problem, however, is that cyclists tend to expose more skin than other athletes because of their clothes (shorts and short-sleeve shirts). Additionally, some cyclists may not realise that water, sand, and asphalt streets reflect dangerous ultraviolet (UV) rays.
Tips to protect yourself from the sun while cycling
Wear sunscreen: Always apply sunscreen at least 30 minutes before going out into the sun, before you start to sweat, to allow the sunscreen to be absorbed into your skin. Even if you're riding at 6 a.m., apply sunscreen and reapply it after every two hours you're outside. Use sunscreen with an SPF rating of at least 30 on arms, legs, face and neck and a water-resistant SPF of 50+ on your nose and the top of your ears. Make sure that your sunblock is effective against both UVA and UVB rays.
Meanwhile have a read on our article Should cyclists apply sunscreen to all the exposed areas of the body?
Put on a hat: The top of your head is the most susceptible place on your body for skin cancer. Cyclists should wear a thin cycling cap underneath their helmets to prevent them from being sunburned on the top of their heads. 
Use polarised UV-blocking sunglasses. Cyclists should always wear sunglasses to protect their retinas from harmful UV rays and dust particles on a windy day. Glasses that wrap around your face offer the best protection. Polarised lenses help cut the glare (from nearby water, sand, asphalt and snow) to help you see better during your ride. 
Wear cycling gloves and protective cycling clothing: Cycling gloves are specifically designed to protect the tops of your hands from sunburn, and they're one of the most exposed parts of your body otherwise. Remember to apply sunscreen to your hands before wearing gloves because they may have a mesh that lets the rays through. Equip yourself with cycling shirts and shorts specially made to block the sun and transfer moisture to keep you cool on the road or trail — apparel with a UPF rating of at least 30+ to protect against harmful UVA/UVB rays. 
Keep yourself hydrated: To maintain healthy skin, remember to stay hydrated while cycling by drinking plenty of water, juices, or energy drinks before and during a ride. When your skin dries out or is not hydrated properly, it's more susceptible to sunburn and long-term skin damage.