Does soap remove chlorine from the skin after swimming?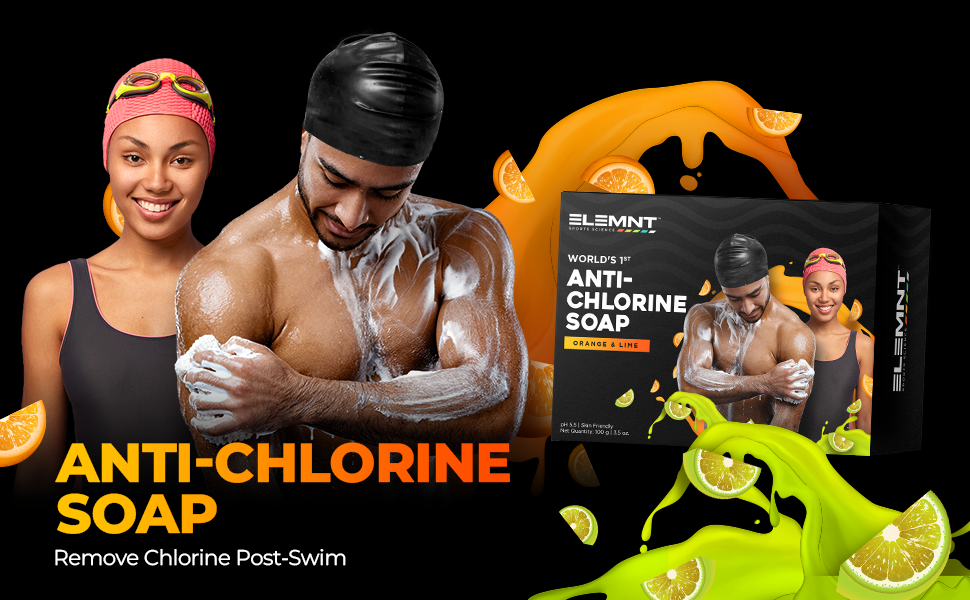 Swimming is one of the most therapeutic sports. After a relaxing and fulfilling swimming session, you feel energised and rejuvenated. While you may apply sunscreen before stepping into the water to protect your skin from harmful UV rays emitted by the scorching sun, there is also a need to use a skin-care product after coming out of the water to get rid of the chlorine and other chemicals that are present in the swimming pool.
So, how do you get rid of them? The obvious answer is taking a shower after your swimming session. However, a shower will not suffice, as water and ordinary soap alone cannot remove chlorine and other chemicals from your skin. It would help to have an anti-chlorine soap to say goodbye to these harmful chemicals.
What is an anti-chlorine soap?
An anti-chlorine soap is an all-natural bar soap that gently washes away chlorine after swimming. This ultra moisturising anti-chlorine soap feels incredible after a pool session on your skin and body. You can clean away chlorine and other chemicals to revitalise your body with this skin-care formula used in an anti-chlorine soap.
Features of an anti-chlorine soap
Contains Vitamin C: Generally, it is seen that anti-chlorine soaps are rich in Vitamin C. They are thoughtfully designed with research and development involving swimmers.
Natural ingredients: The anti-chlorine soaps usually are made up of natural ingredients that ensure users do not suffer side effects.
Gentle and moisturising: Chlorine doesn't just leave behind an unpleasant smell; it also strips the oils from your hair and skin. To prevent your skin from being dried out by chlorine after your swim, the best soap after swimming removes the chlorine smell while moisturising the skin.
The anti-chlorine soaps wash away chlorine and other pool additives to make your skin feel better after leaving the pool than before you hopped in.
How does the chlorine removal soap work?
Some anti-chlorine soaps contain ascorbic acid, orange peel extract, and lime peel extract, which are rich in Vitamin C. Along with these key ingredients, some soaps contain charcoal powder and spearmint, which help remove chlorine and other chemicals from your skin.
How to use an anti-chlorine soap?
Step 1: Wet your body with a lukewarm shower or a hot water bath.
Step 2: Apply anti-chlorine soap on all parts of your body exposed to chlorinated water in the swimming pool.
Step 3: Use a fresh and clean towel to dry your body.
Concluding remarks
So, the next time you pack your swim bag, ensure that along with your costume, cap, glasses, towel, and sunscreen, you carry an anti-chlorine soap with you.