Skin Rocovery for Squash players: Do's and Don'ts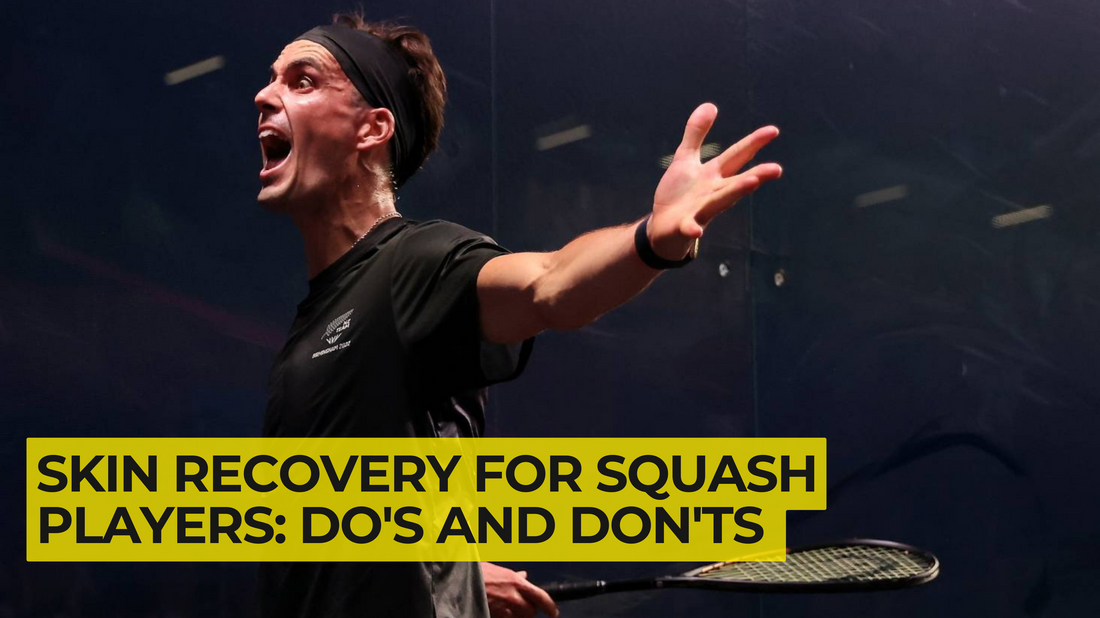 Squash is a sport that tests your skill, and physical and mental fitness, among other things. After a fruitful game of squash or a satisfying training session of the sport, players perform cooling down exercises to ensure that their muscles do not sustain any injuries.
Recovery is of paramount importance for squash, like any other sport. Similarly, skin recovery is crucial post-squash. Taking a slew of skin recovery measures can help in soothing aches and pains. Since squash is an indoor sport, there is no risk of skin problems arising due to exposure to sun. Despite this, skincare is important for squash players.

Here are some of the post-squash skin recovery tips for soothing aches and pains.
Clean your face with a face wash:
Clean your face properly with a face wash after you have completed playing squash. Though squash is an indoor sport, you are not exposed to harmful ultraviolet (UV) rays emitted by the burning sun and other dust and pollution particles, so cleaning your face with face wash and water is pivotal. Face wash helps remove dirt particles and other contaminants that would have settled on your face while you were enjoying playing squash.
Among an avalanche of face washes available in the market, charcoal face washes are unequivocally considered the best. As the name suggests, charcoal face wash contains charcoal, also known as activated carbon, that assists in removing excessive oils on the skin. It cleanses bacteria, dirt, impurities, and other toxins, thus purifying the skin.
Read our article on Benefits Of Charcoal Face Wash to get a better understanding on  usecase of Charcoal minerals in your facewash.
Apply a moisturiser:

After cleaning your face with a face wash, apply a soothing moisturiser to it. The moisturiser facilitates the restoration of water and oil levels in our skin, thus making it look healthy. It also ensures the skin remains hydrated and prevents dryness and other skin problems.
Use skin recovery serum:
A skin recovery serum helps repair skin barrier damage, calm redness and improves hydration. It is formulated with antioxidants to defend against free radical damage, thus preventing skin aging. Usually, skin recovery serums contain soothing ingredients like Vitamin B5.
Healing Hydrogel:
Due to their flexible and tunable properties, hydrogel dressings can obtain additional functional properties by loading cells, antibacterial, antiviral, and antifungal agents, growth factors, and biomolecules to speed up wound contraction and healing. Thus, face wash, moisturiser, skin recovery serum, and hydrogel are some of the skincare products that can be used by squash players as a part of their post squash skin recovery regimen.
What are your thoughts on skincare for squash players? Comment below