Skin & Hair Care tips for swimmers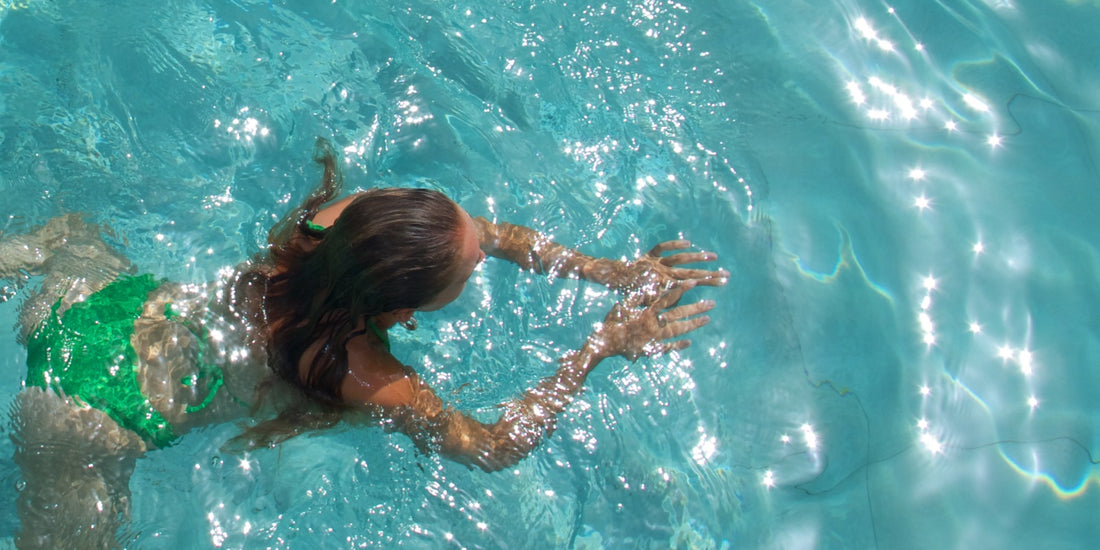 Swimming is among the most loved sports by people of different age groups. While it is a good form of exercise, there are specific measures swimmers should take before and after their session to protect their skin and hair from chlorinated water in the swimming pool.
Take a shower before swimming
Taking a shower is the first and foremost thing that you must do before jumping into the swimming pool. Your hair and skin are like sponges. When you shower off before getting in the pool, your hair and skin soak up that fresh water, making them less likely to soak up the pool water and its damaging chemicals.
Apply natural oil
Applying coconut or olive oil to your hair before dipping it in the pool is necessary. The natural oil provides a protective coating for your hair, keeping it moisturised and warding off the chemicals and dryness. Both oils are water-resistant. Besides, olive oil is rich in vitamins A and E and helps to preserve keratin (a type of protective protein found in your hair, skin, and nails), whereas coconut oil is rich in fatty acids that moisturise your hair and scalp. To correctly use these oils before swimming, apply either one to your hair after getting it wet with non-pool water.
Spray your hair with a conditioner
Before you jump in the water, lather your hair with a leave-in conditioner. The oils in the conditioner will repel and defend your hair against chlorinated water, but the conditioner also keeps your hair soft, so you have fewer tangles when you get out of the water. Like with oils, add a leave-in conditioner after wetting your hair for the best results.
Apply sunscreen
Always use a waterproof sunscreen to avoid any tanning before swimming. It helps prevent damage and skin problems like pigmentation, dullness, premature ageing etc. It forms a protective layer on top of the body and blocks chlorine water from entering skin cells. Apply sunscreen at least 15 to 20 minutes before stepping into the pool to allow your body to absorb it well.
Rinse off immediately after swimming
Even if you do not have the chance to take a shower right after swimming, a quick rinse-off can help. Running fresh water through your hair removes some of the chlorine. 
Wash with a gentle and chlorine-neutralising shampoo
After soaking in the chlorine water, your hair needs a proper wash. Choose a shampoo that effectively cleans your hair without drying it out or irritating your scalp. The goal of washing your hair is to remove chlorine. Select a shampoo that is gentle and made with natural ingredients. Use chlorine–neutralising shampoo or soap after swimming since they are specially formulated for swimmers to rinse away chlorine well off the hair and body.
You may even use Anti-Chlorine soaps which will wash away chlorine and other chemicals and is rich in VItamic C to help revitalise your body.
Moisturise your skin well
Apply a decent amount of moisturiser on your skin after swimming. Moisturisers are rich in vitamins E and C and contain antioxidants that are beneficial to keep the skin healthy.